Buy PayPal EU + Bank with EU IBAN (iCard, wise.com etc.) + cryptoexchange !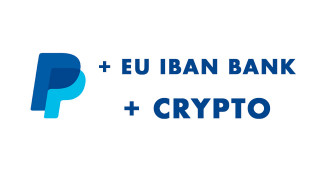 In stock 6 Items
1200.0000 $
Description
✔️ EU bank with full access and EU IBAN and Sepa (iCard, Simplex, Phyre etc.)
✔️ Cryptoexchange added to bank same name to cash out to crypto
✔️ Full docs set

✔️ Proxy provided with account
✔️ Phone number
✔️ Proper Paypal management guide
We provide bank + cryptoexchange, paypal is created on your device!